About Akay Group
We are a leading player in the spices extracts and nutraceutical ingredients market. Our products range includes nutraceutical and dietary supplement ingredients, spice oleoresins, natural colours, essential oils, seasonings, and whole/ground sterilized and natural spices.
Since 1995, we have been playing with innovations and technology to bring some of the best natural ingredients to the world. After 25 glorious years of innovations, we now thrive as one of the best natural ingredient manufacturers from Kerala. Our technologically extracted flavours and spices preserve the true taste of nature to delight your taste buds.
At our innovation centres equipped with world-class facilities, we prepare high-quality products to retain flavours and health in your daily life. By bringing the highest quality natural nutraceutical ingredients to the people, Akay continues to be the preferred sourcing partner for many large global companies in the industry.
The goal is to always supply products that will meet and exceed our customer's expectations.
We are committed to ensuring food safety. Our quality assurance systems are focused on providing safe products to our customers.
We dedicatedly promote close collaboration with all our customers and partners in an open and transparent way.
We stay attentive to our customers whenever they need us.
We give high priority in maintaining decency in all endeavours.
We strive to find innovative solutions to serve the food industry better.
ACCOUNTABILITY
Accountability is one of the major characteristics that we nurture among our team. Each of us is accountable – to the company, to ourselves and to the society for the quality of our efforts, contributing to our goals. .

AMBITION
We believe that ambition is the path to success. We set the highest standards and the biggest goals on everything we do. And we aim to accomplish these challenging goals.

RESPONSIBILITY
We believe that being in business today also means being responsible in the way we work and for our actions. We conduct our business in a socially and environmentally responsible way.

INNOVATIONS
Innovation is the key to business success. We, therefore, encourage a learning culture across the organization. Continuous development leads to the finest customer experience to our users.

ADAPTABILITY
We are a team of flexible people who are anticipating innovative changes in the industry. Our adaptability and acceptance of new changes have kept us successful in this highly advancing business.

HONESTY
Honesty is the foundation of all we do. Those with whom we work, live and serve can rely on us. Our business practices are open and honest to protect the integrity of Akay and all its employees.
Our
Commitment
Environmental Responsibility
Our primary focus is to provide more environmentally friendly lives to our customers by giving them the best quality products and services.
We set and achieve challenging environmental objectives and also prioritize bioethical considerations before business.
We improve industrial safety and quality while saving water, energy, and raw materials. Reduced wastage is an added benefit.
Social
Responsibility
With our actions and decisions affecting the environment, we ensure to act for the benefit of society at large.
We strictly follow the 10 principles of the United Nation's "Global Impact".
We contribute to sustainable development which includes the health and welfare of society.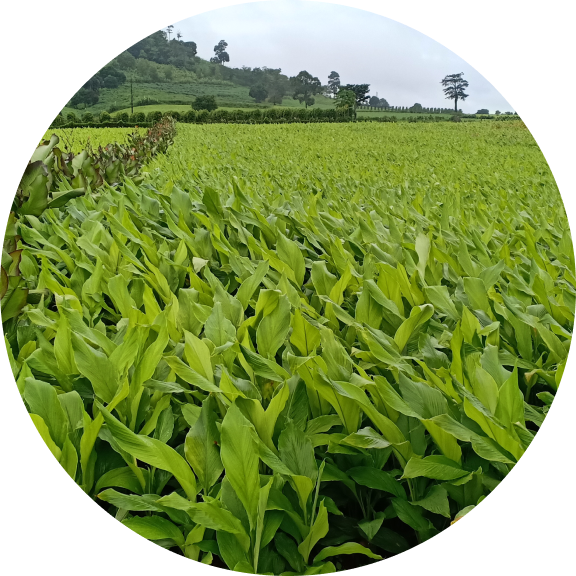 Contract farming & Sourcing of Spices Globally
Akay has its firmly rooted base in Kerala, India's spice growing treasure. We maintain a very close and committed relationship with the local spice growing communities of Kerala. Over the past 20 years, we have extended this relationship with the communities not just from India but from around the world.
Akay has now initiated 1500 acres of organic farming in Cambodia for spices and other crops. Along with this, we are also training the local Cambodian farmers on spice farming, on the assurance of guaranteed buy back at market prices. Currently, around 100+ farmers are working with Akay. Our goal is to increase this up to over 1000 farmers.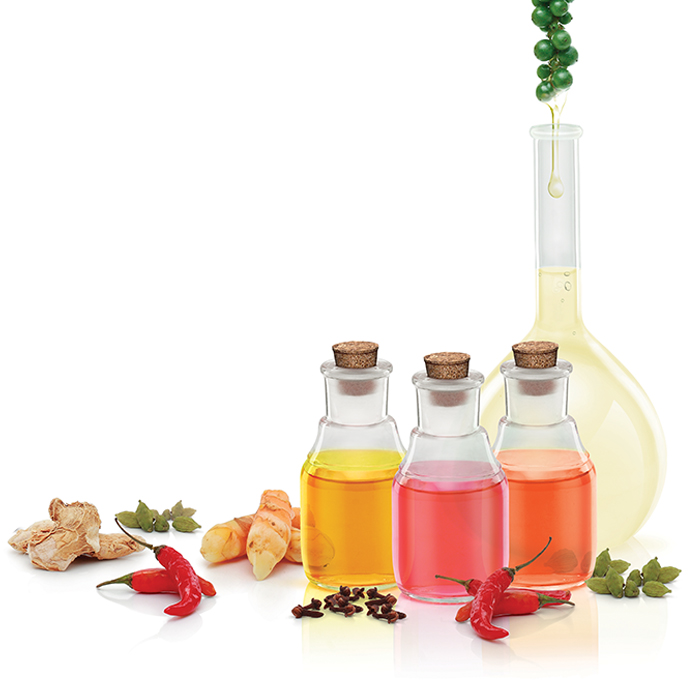 Extraction Expertise
Our expertise in the solvent extraction of spices dates back over 25 years. Along with the batch extraction process, we have two functional continuous extraction plants.
To produce organic spice extracts we use Supercritical Fluid Extraction (SCFE), the newest and more eco-friendly extraction process.
We also have a strong R&D wing and innovation center focusing on the nutraceutical segment. And they have successfully come up with various new and patented products under the trade name SPICEUTICALS®. These products are manufactured in our new GMP certified plant.
1995
First extraction plant commenced at Pathanamthitta, Kerala
1996
JV with Hansen Holdings A/S Denmark to set up manufacturing and QA, QC processes to meet global standards
1996
Commenced chili plant at Tadas, Karnataka
1998
Second extraction plant commenced at Pathanamhitta, Kerala
1998
Received ISO 9002 certification
2004
Commenced R&D and Paprika sweetening plant at Ambunad, Kerala
2004
Plants in Kerala re-certified with ISO 9001:2000 & HACCP:2002
2005
Commenced new superficial extraction plant
2006
Commenced new continuous extraction plant
2007
Incorporated Akay Europe GmbH ; Received ISO 22000:2005 and ISO 14001:2004 certification for both the plants in Kerala
2008
Established Akay USA LLC for sales and distribution in the USA
2009
Cambodia farm commenced operations
2010
Commenced capsicum finishing plant in Kerala; and received PAS 220:2008 & ISO 17025 (NABL) certification
2011
Commissioned Spiceuticals' Plant and received GMP Certification & granulation plant in Kerala. Established SpiceRich Seasonings Pvt Ltd
2012
Commissioned Second Continuous Extraction Plant in Karnataka; and received ISO 9001:2008, FSSC 22000:2011 and BRC certification
2013
Received SA 8000:2008 and BS OHSAS 18001:2007 certification; and established Akay Spices Pvt Ltd
2015
Commissioned Steam Sterilization and Spices' Grinding facility; Asian Development Bank invested; Received US patent for CurQfen & Cocoa formulation
2017
Commenced contract farming in Rwanda, under SITA*
2018
Received ECOCERT certification for organic farm in Cambodia; and received US patent for FENUMAT & procynCi formulation. ADB converted CCDs into equity shares.
2018
Inauguration of the upgraded R&D center, Received US Patents for CurcuLOCK and BlaQmax, Commissioned second Spiecuticals plant ISO 9001: 2015 ISO 14001: 2015 ISO 45001: 2018 ISO 17025:2017 FSSC 22000 Ver 05.
2020
Received US Patents for Nutrispice, second US Patent for FenuSMART, Commissioned upgraded seasonings' facility at Ernakulam, Commissioned Herbal Extraction Plant at Ernakulam
2022
Became a part of Oterra, former Chr. Hansen Natural Colours, after a 100% acquisition. The transaction was closed as on October 17, 2022.
Our Logo

The Akay logo depicts an Indian Bindi. Just like the Bindi signifies the power and rich culture of India and its women, our logo symbolizes the spices, the Indian heritage and the purpose of Akay's products. The logo is also meant to bring associations of a growing plant to one's mind – symbolizing the raw materials – the essence of nature.