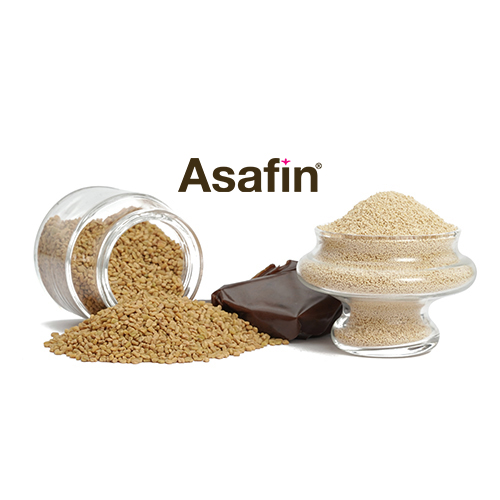 Spiceuticals
Asafin ®
An exotic ayurvedic solution for gut health
Ayurveda based solution for gut health, which is formulated by Akay's in-house 100% natural, green patented FenuMAT™ technology transforming the normal Ferula asafoetida to Asafin®. Asafin® is a food grade and clean label.
What is Asafin®
Clinically proven natural ingredient for gut health
Despite the benefits, the goodness of Asafoeitida has not been tapped so far; mainly due to its gummy nature and unfavourable organoleptics. FenuMAT™ technology transform the oleo gum resin of Ferula Asafoetida; a popular Indian kitchen spice into sustained release microgel beadlets which allows easy formulation and safe consumption without feeling the taste and odour. Asafin® is clinically studied for reducing gastro intestinal discomforts, reducing early satiety and helps in reducing bloating at a low dosage of less than 250mg /day. Asafin is food grade, probiotics friendly and is easy to formulate with other ingredients.
100% Natural, Food-grade & CLEAN LABEL

A water-based process with no residual solvents

A natural Prokinetic to restore bowel movements

Convenient dosage of < 250 mg/day

Reduce gastrointestinal discomforts

Reduces early satiety

Helps to reduce bloating

Helps to reduce postprandial fullness

Asafin works with probiotics in harmony

Asafin acts via Gut-Brain Axis
Want to know more about Asafin®