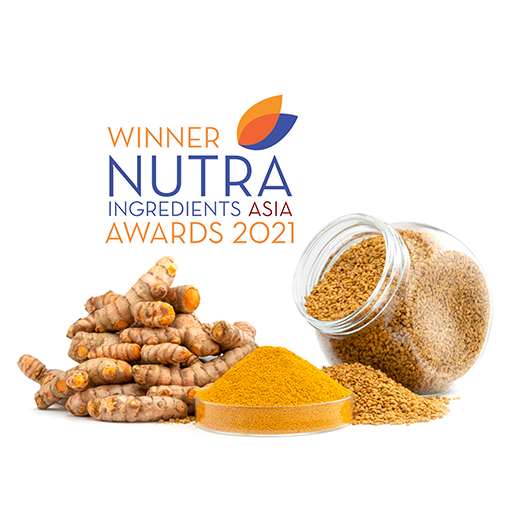 Akay Bioactives
CurQfen ®
360 degree solution with new generation clean label safest curcumin
A bioavailable green formulation of curcumin and debitterised fenugreek powder rich in dietary soluble fibre clinically validated for its free curcuminoids delivery and enhanced bioavailability.
What is CurQfen ®
Clean label safest curcumin
CurQfen ® is also clinically studied for its properties to support/ improve heart health, brain health, liver health and joint health. The ability of CurQfen ® to provide bioactive free curcuminoids to plasma and further to tissues with improved blood-brain-barrier permeability is setting up a new benchmark in curcumin bioavailability. Moreover, the status of curcumin as a patented, 100% natural, non-nano, green formulation with proprietary green technology - FenuMAT™ - makes it supreme and suitable as a medical and functional food ingredient for chocolates, protein bars, sachets, gummies, honey, soups etc., in addition to capsules/tablets/soft gels/brisk effervescence forms.
Green Formulation

100% Natural

Food grade

Clinically validated with more than 20 clinical studies

Blood-Brain-Barrier permeability

Customized formulations available
Want to know more about CurQfen ®