Blog | 24-Mar-2021
Boost your immunity naturally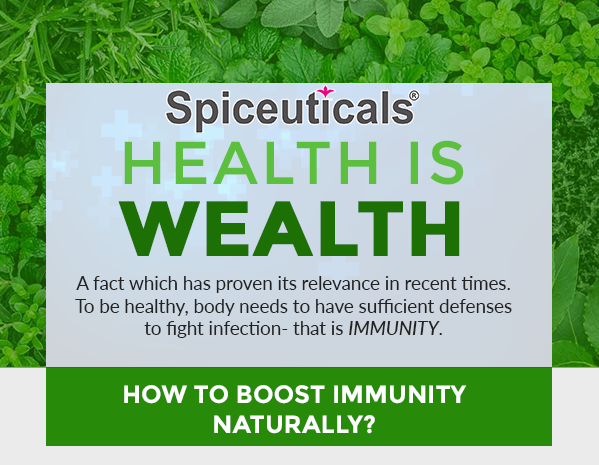 Boost your immunity naturally
In the present scenario, consumers are in search of safe NATURAL ingredients that may help them in balancing immunity and well-being. Ayurveda, the traditional systems of medicine in India, has been practising several botanical preparations. Surprisingly, they are all mainly made up of spices & some unique herbals.
Spiceuticals® have adopted the most common immunity herbals in Ayurveda and developed 'Value-added Uniquely Standardized Extracts' (V-USE extracts) employing the patented NUTRISPICE® process to secure the bioactive principles in a BIO-EFFICIENT manner.
Here we showcase our expertise in Extraction, Formulation, Standardization & Sustainable Sourcing to leverage the modern approaches in Ayurvedic solutions to Nutrition.
Turmeric I Ashwagandha | Ginger | Tulsi | Black Pepper | Long Pepper | Cinnamon | Trikatu I Amla | Cumin I Licorice Sesame Rosemary | Celery | Nutmeg | Chirreta | Bhui Amla | Brahmi | Neem