Blog | 23-Jul-2021
The future of Instant soup mixes and their market potential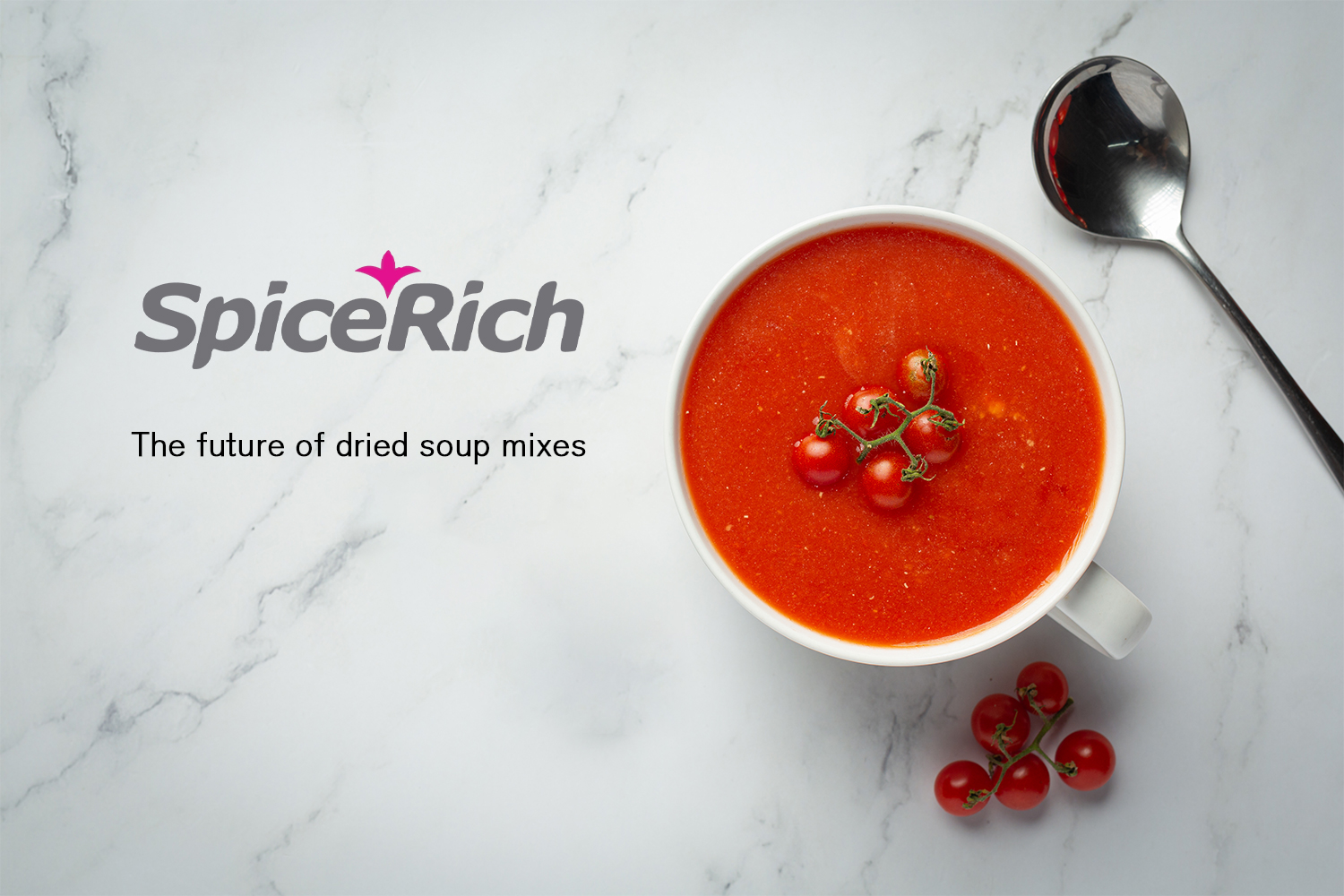 The future of Instant soup mixes and their market potential
The onset of urbanisation and globalisation has brought new changes to the world. People have more access to quality enhanced products and services that help them to blend with the fast-paced changes. The rising working population and changing lifestyles have altered consumer demands and needs too. A noticeable change was identified in people's food and dietary trends. The food processing industries are gaining increased demands for food products that are nutrifying and instant.
In most cases, the hassles of daily life force them to rely on fast food. These fast foods are high in saturated fats, sugar and sodium. Additionally, they are very low on fibre, protein, vitamins and minerals. Widespread consumption of such foods has resulted in nutrient deficiencies and lifestyle disorders.
In order to remediate this, people are now focussing more on their diet and nutrition. Rapid technological advancements led to the mushrooming of new dietary trends. Resultantly, there is a rising demand for alternative food products that are highly nutritious and economically sustainable. These foods cater to both the nutritional needs and diversified tastes of consumers.
What Makes Dried Soup Mixes So Popular?
Soups are perceived to be universal comfort foods. Whether it's cold or hot, rainy or sunny, despite the season, people will always reach out for a warm bowl of delicious soup. Most soups have lower sodium content and high flavour profiles. This makes it an instant favourite among the masses.
Designed for fast and instant preparation, dry soup mixes are becoming increasingly popular in the market. One of the most crucial selling points of instant soups is their portability and long shelf life. Their innovative and convenient packaging, followed by their easy accessibility, makes them readily available, affordable options for those searching for a quick and gratifying meal. These mixes are simple to use and easy to prepare.
Formulation of Dry Soup Mixes
Instant soup mixes offer consumers mixtures of several substances such as dehydrated foods, spices, dried herbs, and raw ingredients like vegetables, meat, herbs and aromatics. The dehydrated foods present in the dry soup mix protects them from enzymatic and oxidative spoilage, ensuring flavour stability at room temperature over long periods. This means that they do not require additional preservatives or refrigeration to preserve them.
In addition to enhancing flavours, the accurate combination of concentrates makes soups very nutritious. Packed with antioxidants and phytonutrients, they are highly effective in stimulating one's immune system and improving overall health.
All these factors make soup mixes indulgent and hearty meals. With cutting-edge developments and new-age formulations, they provide consumers all their desired health benefits without failing to deliver on taste, aromatics and their sensorial properties.
Soups and Their Steady Growth
Soup mixes are marketed towards the urban consumers, the youth and homemakers or working women who are hard-pressed on time. They have also been adopted by healthy enthusiasts who are opting for nutritious product offerings to include in their daily diets.
As a result, manufacturers are amping up their aims to provide high nutrition to consumers without compromising their health and well-being. They are also launching products with labels and claims such as 'low cholesterol', 'no trans-fat', 'no artificial colours' or 'no added monosodium glutamate (No MSG)'. These efforts have thus resulted in a steady increase in the consumption of these products.
Market Drivers of Dried Soup Mixes
Instant soups play an important role in balancing the nutrients required for people to stay healthy. And also, it is easy to prepare within a short time. Currently, with new formulations, tasty, practical and high-quality variants of ready-to-cook packaged soups and instant soup mixes are all the rage in the mainstream.
Given the extensive role they play in balancing nutrients and their easy preparation, they are popular picks in the markets drawing vast consumer attention and support. Additionally, the availability of a wide variety of flavours and growing consumer preferences to try something new are the driving forces for these sales.
According to a report published by Bonafide Research in 2021, titled 'India Instant Noodle, Pasta, Soup Market-Outlook 2026', the market revenue is going to touch INR 13000 crore by the year 2025. Although it was an underpenetrated realm in India, with globalisation, rising income and hectic lifestyles, this section has seen robust growth. There is a massive hike in the base population of consumers characterised by 'experimental' and 'young' eaters looking forward to trying out affordable western foods flavoured with 'desi' tadka.
Sector Growth During the Pandemic
With improved formulations, innovative products and appropriate pricing, the market for soup and dry soup mixes will grow rapidly. GlobalData's report, 'India Soups – Market Assessment and Forecasts to 2024', reveals that the Indian Soup sector is majorly driven by growth in the dried soup (mixes) category.
In fact, per capita consumption of dried soup (mixes) in 2019 was highest compared to the other categories in the Indian Soup sector. The dried soup (mixes) category is also expected to register the fastest value and volume growth during 2019-2024. According to Statistica, in India, revenue in the soup segment amounts to US$439m in 2021. The market is expected to grow annually by 5.66% (CAGR 2021-2025).
SpiceRich Soup Mixes
SpiceRich offers you multiple exciting flavours that will leave your consumers' taste buds tantalised. Among our top 4 best-selling soup mixes is the Herby Spicy Soup Mix. Loaded with herbs and antioxidants, it not only stimulates your immune system but also your appetite; making consumers come back and purchase more. The slightly sweet and sour Manchurian Soup Mix will leave you warm and cozy. The Tulsi Tomato Soup Mix comes with the indigenous flavours of the ancient and traditional Ayurveda. Lastly, the Mexicana Chicken Soup Mix will be the ultimate midnight snack to satisfy those uncontrollable cravings in a minute! In addition, we also offer an extended selection of soup mixes that you can opt for.
Build Your Market Value By Investing in Quality Soup Mixes
With the boom in nourishing and functional foods, there is a general preference for healthy soups prepared using vegetables, legumes, cereals and mushrooms. With their nutrient value and low costs, they have been successful in attracting widespread consumer attention. Soups have emerged as options for both tasty and light snacks or quick and scrumptious meals.
The varieties of instant and delicious SpiceRich soup mixes, with their immune boosting properties, promise abundant market growth. Moreover, using the neoteric manufacturing methods, SpiceRich customizes the soup mix according to the market needs, and we help you tap into the Indian Soup Sector by delivering quality-enhanced instant soup mix to the consumers.