News | 19-Oct-2022
Oterra™ solidifies APAC footprint with closing of its latest acquisition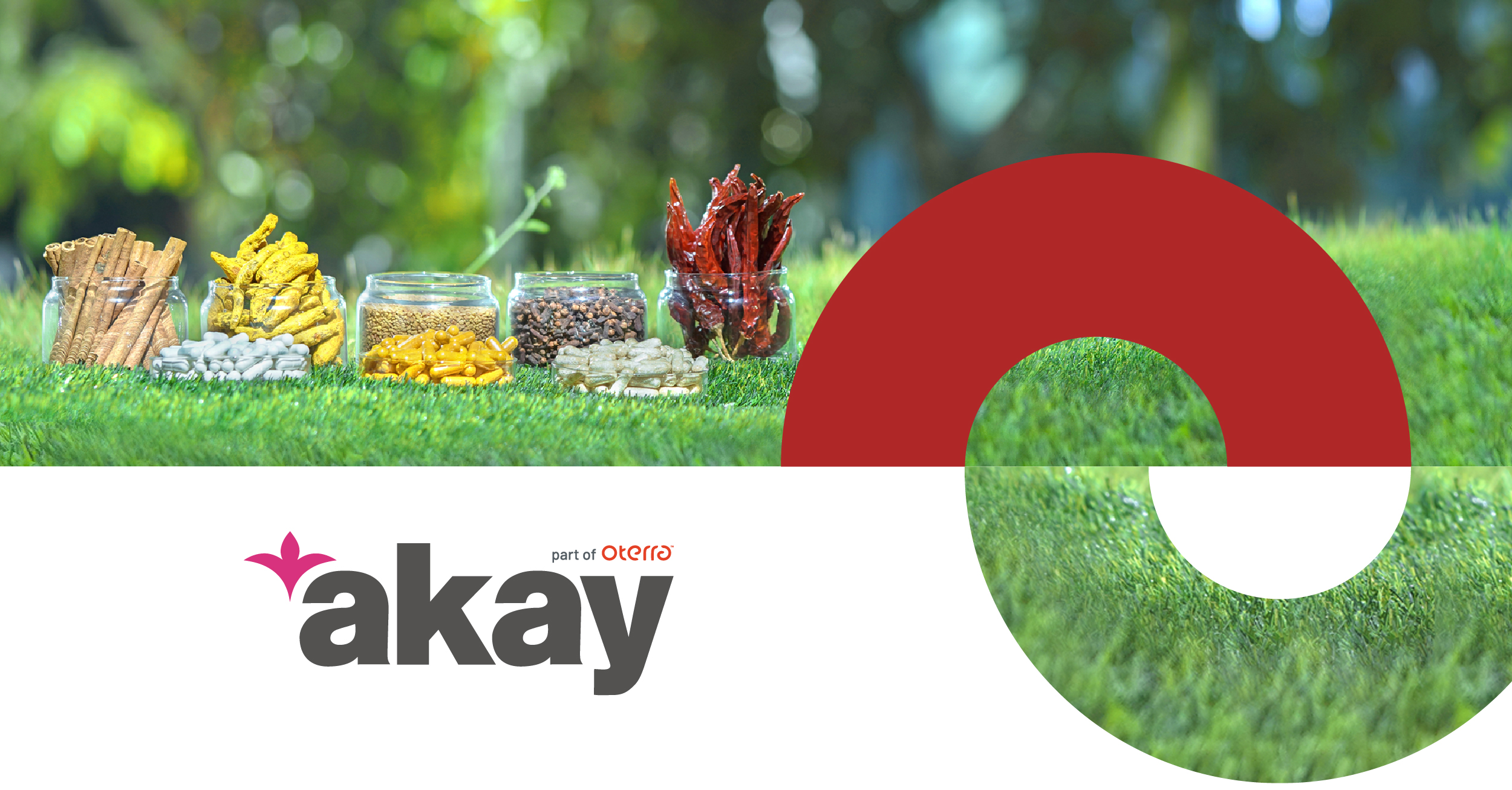 COPENHAGEN, Denmark, 18 October 2022. Oterra, the world's leading supplier of natural colors with the widest portfolio in the industry is pleased to announce that the acquisition of India's Akay Group is now complete. Oterra announced its intention to purchase Akay in July 2022. Founded in 1995, Akay Group is a leading player in the natural colors and nutraceutical ingredients market.

This acquisition is the company's fourth in under two years, and its first within the Asia Pacific region. Based in Kerala, India, Akay has four manufacturing sites in southern India that Oterra will add to its existing production network, as well as 400 employees who will join the team.
The acquisition further strengthens Oterra's backward integration, namely in turmeric and paprika. It also provides a strong addition in the nutraceutical ingredients area and will allow the company to offer its customers and market partners a complimentary portfolio to its existing natural food colors solutions for dietary supplements.
The two companies have a long-standing connection. Oterra, previously known as Chr. Hansen Natural Colors, was in 1995, part of a joint manufacturing venture with Akay to produce natural colors from turmeric and paprika. From 2007, Akay continued as an independent company, but Oterra and Akay have kept close ties with each other since, as Akay was a key supplier to Oterra.

Odd Erik Hansen, CEO of Oterra, is excited to welcome Akay's employees, customers, and market partners.

"Akay is a strategic powerhouse in the food ingredients industry and their innovation focus and the expertise the employees bring will be strong additions to Oterra. I look forward to not only offering Oterra's customers a strengthened natural colors portfolio, but also having the opportunity to open the industry's most comprehensive portfolio up to Akay's existing customers" said Hansen.

For more information on Oterra, visit https://oterra.com/

________________


About Oterra:
Oterra is the largest provider of naturally sourced colors worldwide. Since our first color launch in 1876, we've utilized the power of nature's true colors and championed that natural is best. We continue to share our unrivalled expertise in colors for food, beverage, dietary supplements and pet food to help manufacturers bring appealing products to consumers around the world. And we continue to empower our partners to meet demand for safe, sustainable, and natural food on our journey together towards natural.
About Akay:
Founded in 1995, Akay is a leading player in the natural ingredients space catering to the F&B (Food and Beverage) and nutraceuticals market globally. Its product range includes natural colors and flavors, nutraceutical and dietary supplement ingredients, spices, and seasonings.