Blog | 24-Mar-2021
BlaQmax ® – Optimized black seed extract for sound sleep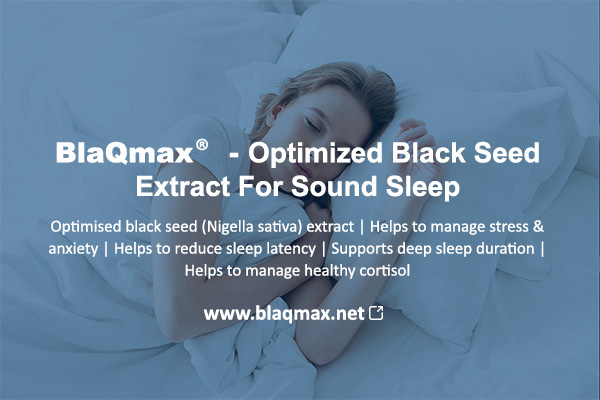 Why BlaQmax ® is innovative?
BlaQmax ® is the only patented ingredient from Nigella sativa extract (oil & powder form) with a unique composition of thymoquinone, manufactured by a proprietary process comprising supercritical fluid extraction, cold-pressing and water extraction methods. BlaQmaxTM is standardised and shown to be safe and efficient at a dosage of 100 to 200 mg/day.

In addition to its use as a sleep, stress/anxiety solution at 200 mg/day dosage, BlaQmax ® is equally applied for all general health and well-being such as immunity, allergy & cold/flu, body weight management, lipid profile management, management of metabolic disorders, and for a healthy inflammatory balance, etc., at relatively low dosage of 100 mg/day.
Akay offers a wide range of standardized black cumin extracts with thymoquinone ranging from 1% to 10%.