Blog | 24-Mar-2021
FenuSMART® - Alleviates menopause naturally!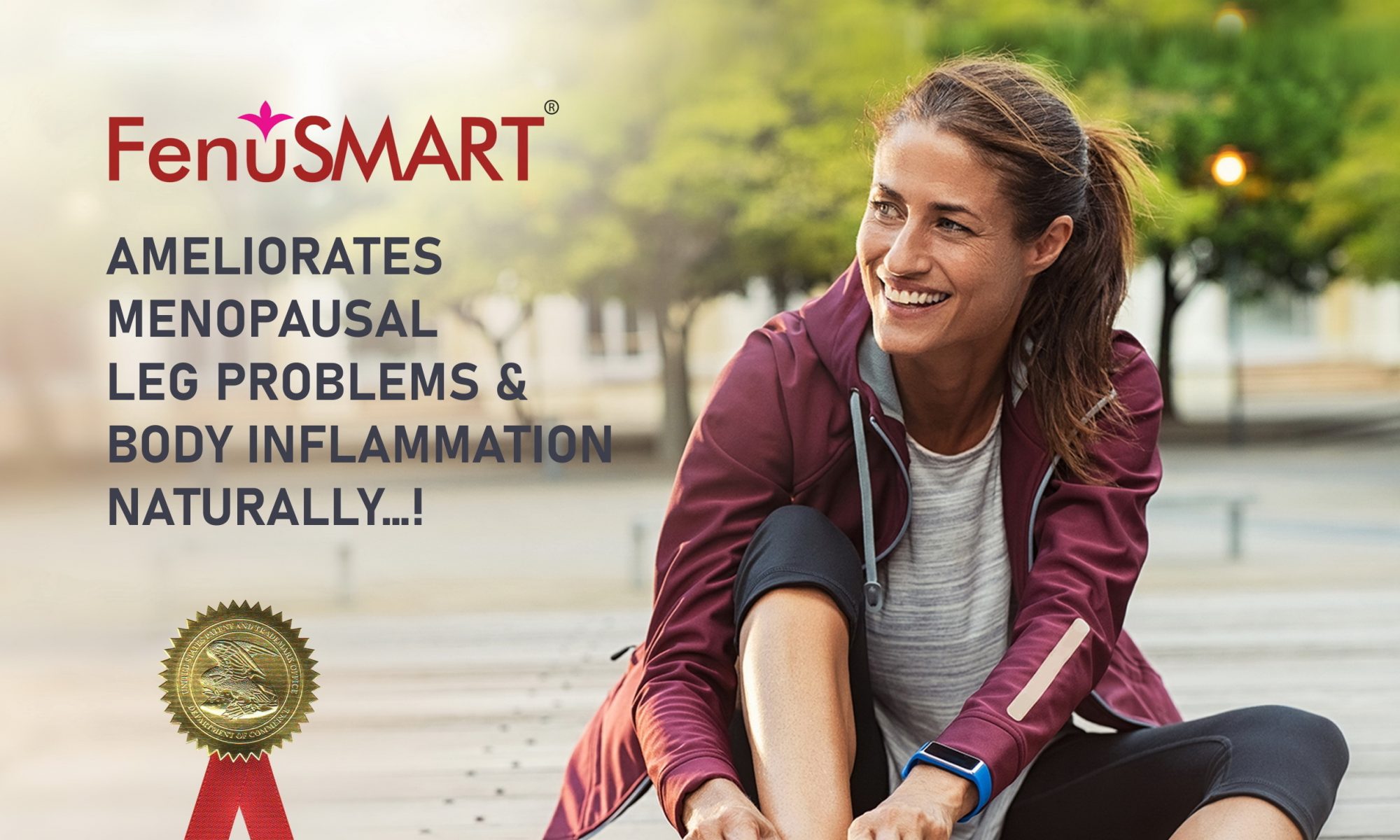 FenuSMART® – alleviates menopause-related leg/muscle pain and inflammation naturally!
Do you know that 'body inflammation and leg problems' (pain, cramps, swelling, restless legs) constitute a group of major discomforts among many other physical & phycological symptoms associated with Menopause? More than 50% of menopausal women have reported leg pain and inflammation as their main botheration. During menopause, complex hormonal changes are triggered by the imbalance in the hypothalamic-pituitary-ovarian axis leading to a variety of discomforts and hence the poor quality of life. Falling OESTROGEN Levels have been primarily identified as the reason for Menopausal discomforts, including leg pain because low levels of oestrogen can affect magnesium absorption, can affect fluid imbalance causing dehydration, can cause poor circulation etc.
It was estimated that almost 1.2 billion women in the world would be in the menopausal stage by 2030
A recent randomized, double-blinded, placebo-controlled study demonstrates the possible benefits of FenuSMART® to alleviate Leg pain and body inflammation along with significant beneficial effects on Vasomotor symptoms when supplemented at a dosage of 250mg x 2/day for 42 days. While the improvement in quality of life was visible in 14 days, there were 2.9, 4.2- and 7.2-times reduction in hot flashes, night sweats and pain on leg muscles and joints, with significant improvement in irritability and vaginal dryness when compared to placebo (Ref: Pharma Nutrition, 2020).
FenuSMART® is supported by 2 USA Patents, 4 Clinical studies & Toxicity studies, including human safety and Hormone balance
Holistic extract of Fenugreek with a unique composition of bioactive
100% extract, Vegan, non-GMO, Halal, Kosher, GMP
Supports a healthy hormonal balance
Alleviates Menopausal discomforts
Supports sexual life and vitality
Improves quality of life